28 November 2023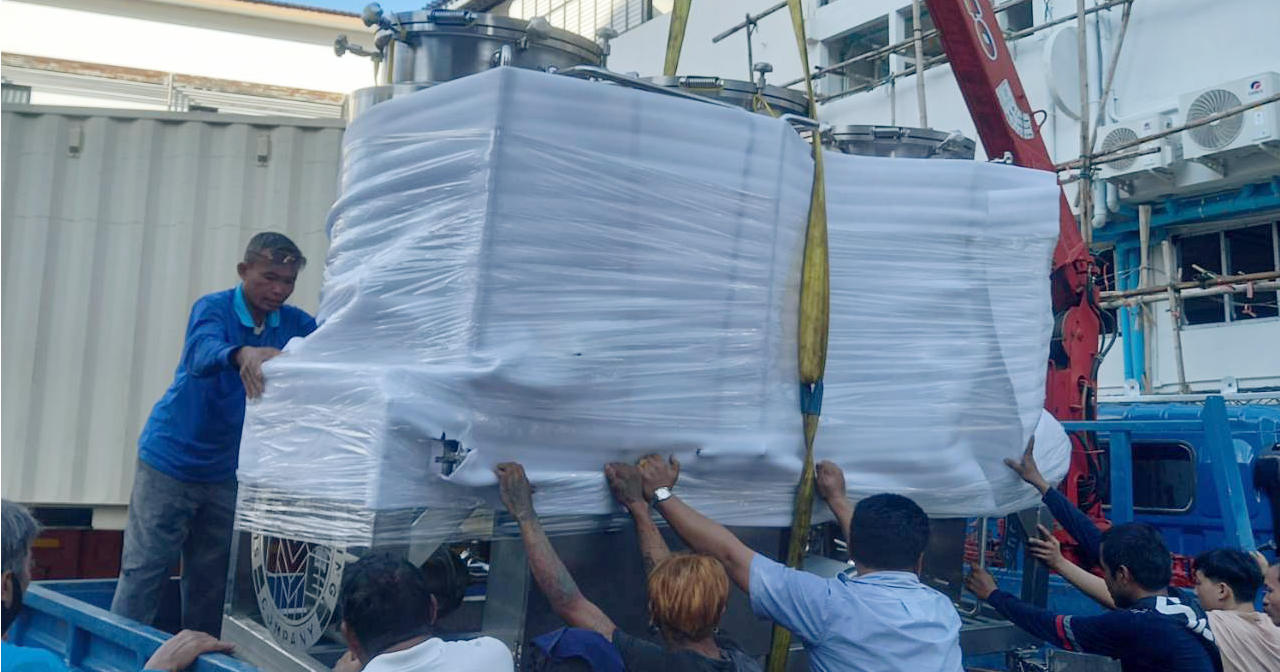 Inevitable? I'm not sure. But, anyway, this week the brewpub I've been working on with my partners finally opened its doors.
We're not actually brewing yet, but the brewkit is ready as soon as we get the go-ahead from the Excise department. That last bit has certainly been taking some time, though to be fair the licensing thing is fairly new to them, too - the legislation only changed a year ago.
For some time I'd indulged in idle banter over beers with my business partner about expanding production beyond home brewing. It was last year's change in legistlation which turned chitchat into action. We looked at a couple of possible venues, but the one we ended up in felt good almost immediately. With rental terms agreed, we moved onto concept, design and sourcing. My partner has done an incredible job of teasing ideas from me and forming them into something with coherence wraoped in what looks like a feasible business plan. And he's followed up with renovating our space into one I already feel proud of (thank you for all the effort!).
For my part I've worked on sourcing our equipment and figuring out the production side of things. For the bulk of our kit, we went with a Chinese supplier I met a trade show in Bangkok in 2019, and with whom I'd stayed in touch - and they did an excellent job for us. I was away on the day in mid-October when the container arrived (I was at a brewing conference, naturally) - it was no easy task getting it into our building, and I felt some guilt sipping IPAs and watching the immense effort over video link. Since getting back from that trip we've been setting everything up. I've had the fortune to be supported by some very competent electrical and water people - and together we've managed to get the brewhouse plumbed in and wired up and our glycol system up and running. And we're now ready to brew just as soon as we can. Until then we're serving guest ales from local and regional breweries as our bar staff settle in.
And so, after a year or so of learning and labour, another hobby/obsession is about to become something more. It's been a fun journey so far, and I'm looking forward to the next steps with a mix of excitment and some healthy nervousness! Please do drop by to visit us at Sucking Stones Brewing if you're up in Northern Thailand. Or make it the excuse for a trip.
11 December 2022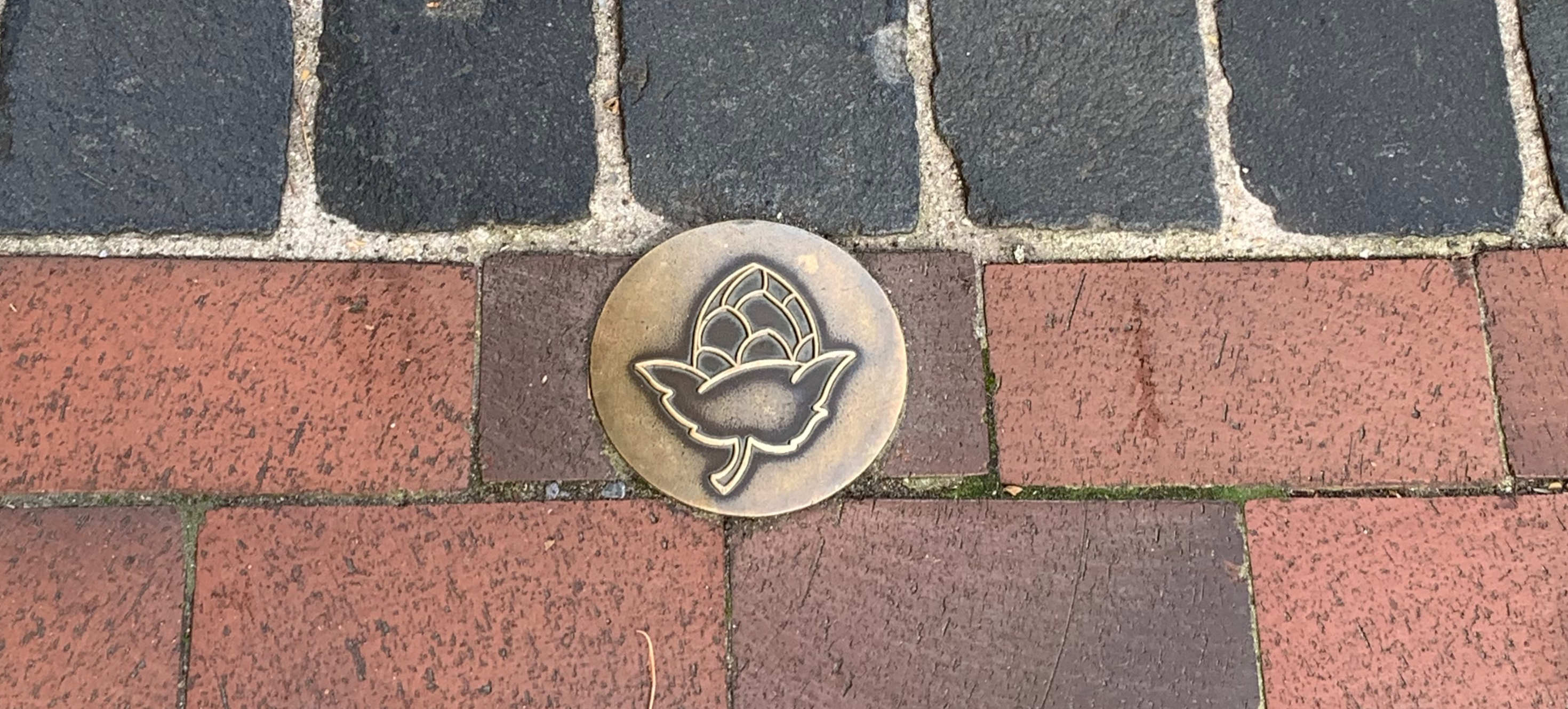 I'm not sure exactly when my intention to visit In de Vrede took seed. But the buds appeared early September past when the opportunity arose to spend a couple of days travelling overland from London to Amsterdam.
At that moment, I didn't yet know the name of my destination. But I had heard of a café adjacent to the Abbey of Saint-Sixtus, which brews the Westvleteren Trappist ales, in various beer discussions and podcasts over the years. And I was aware the café was the sole officially blessed retail outlet for those renowned ales.
On my previous trip to Belgium, in 2019 before the Covid lacuna, I'd picked up a bottle of the famed Westvleteren. I found it in Brussels, if I recall correctly; it was an 8, the green one, I'm fairly sure; and it was very enjoyable even after its 9,000 kilometre journey home. How much more so would it be in the shadow of the abbey where it was brewed?
That abbey, and the adjacent café, which I quickly discovered was named In de Vrede ("In Peace"), lies around 5 kilometres north of the town of Poperinge, in the west of Belgium close to the French border. Poperinge was already on the list of places I wanted to visit since my last trip, as it is the heart of Belgian hop country. Everything was falling into line.
So early one Tuesday morning in mid October, I headed from my hotel in Kortrijk to the station to catch the 09:10 train. I had time for a coffee and pain au chocolat from the station coffee shop, which mitigated a little the shock of the almost freezing, dark morning. As usual in Belgium, the train was on time, and in less than an hour I was walking through the streets of Poperinge, now thankfully a few degrees warmer and bathed in sunlight.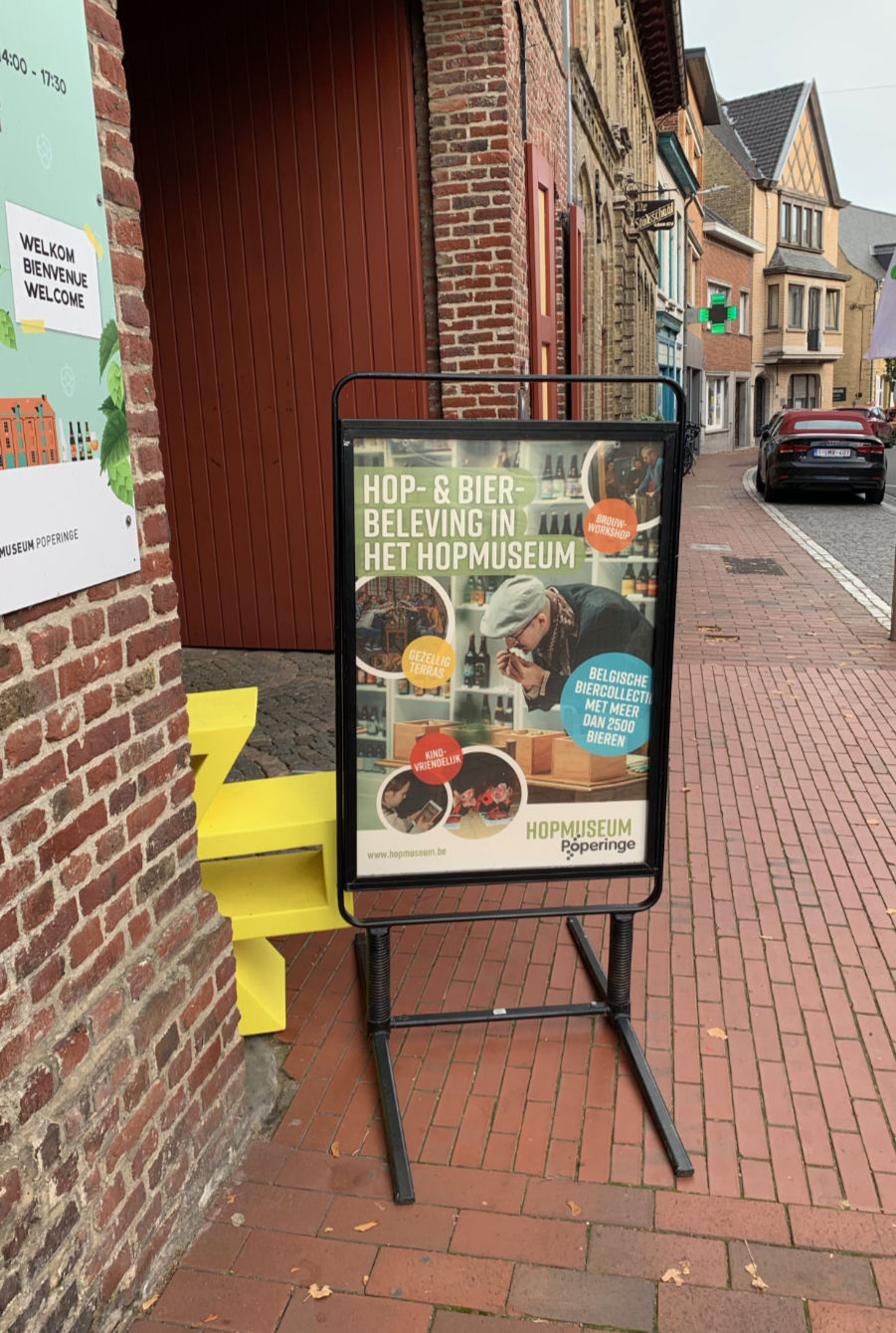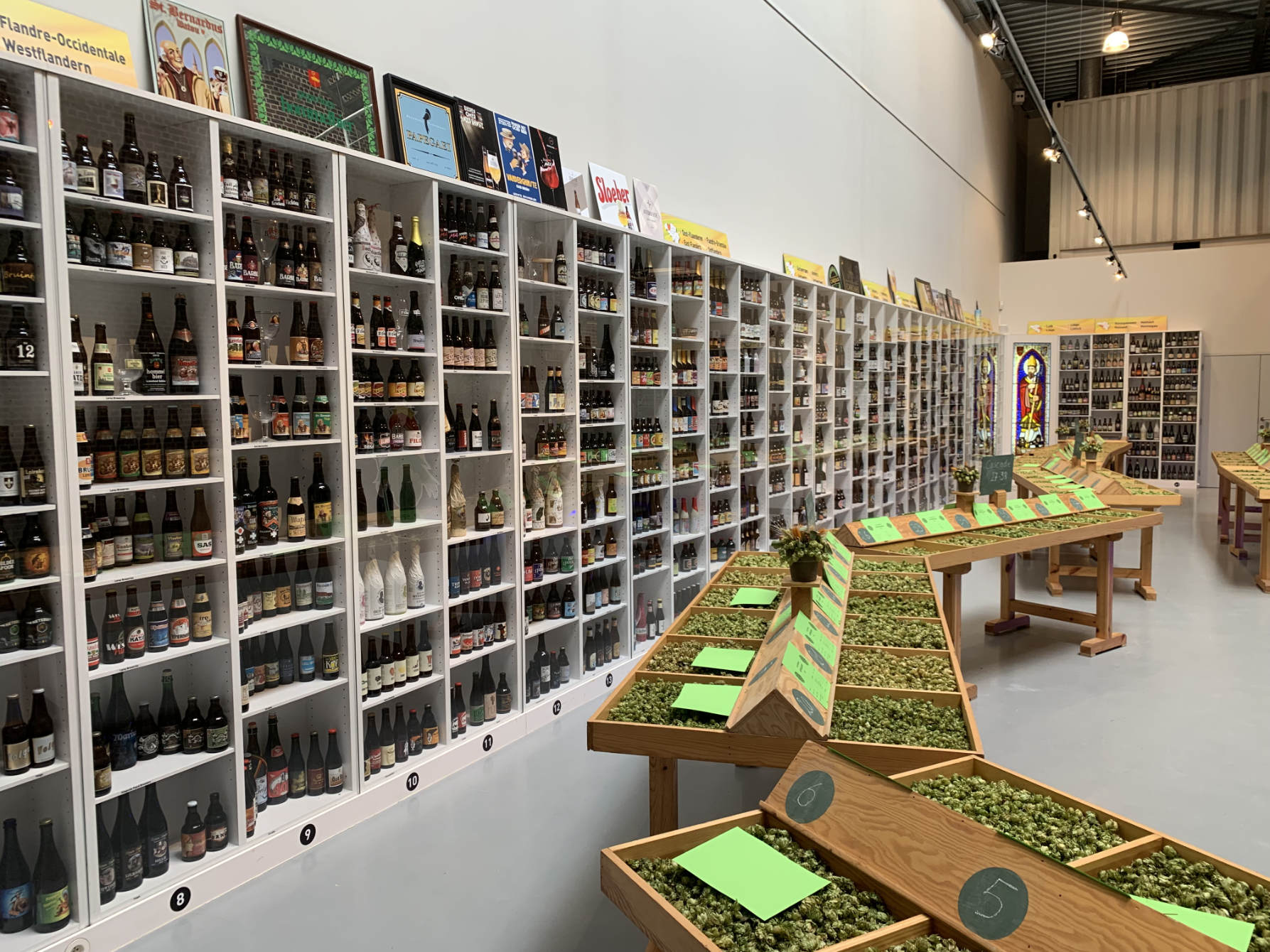 My first stop was the Poperinge Hop Museum. Arriving just after opening, I was the first customer of the day and had the 3 storey covered oast to myself. The museum exhibits cover the early cultural history of hops and their use in beer, along with the commercial and social aspects of hop growing and processing, in addition to providing a detailed look at historical and modern agricultural processes. The social and labour dimensions were perhaps most interesting to me. And the most envy inducing were the many kilos of sticky hops lying there for rubbing and sniffing, together with judging scores, in the final room. I could have put those to good use.
Some time shortly after 11:00, with an eye to lunch at a reasonable hour, and knowing I had 5 kilometres or so to cover before then, I checked the map on my phone and started walking. Poperinge is not a big town, so within 15 minutes I'd gone from main street, through neat and tidy suburbs to the edge of town. Here the well-named Sint-Sixtustraat crossed the town's ring road and, after passing by a few more detached properties, headed into the countryside.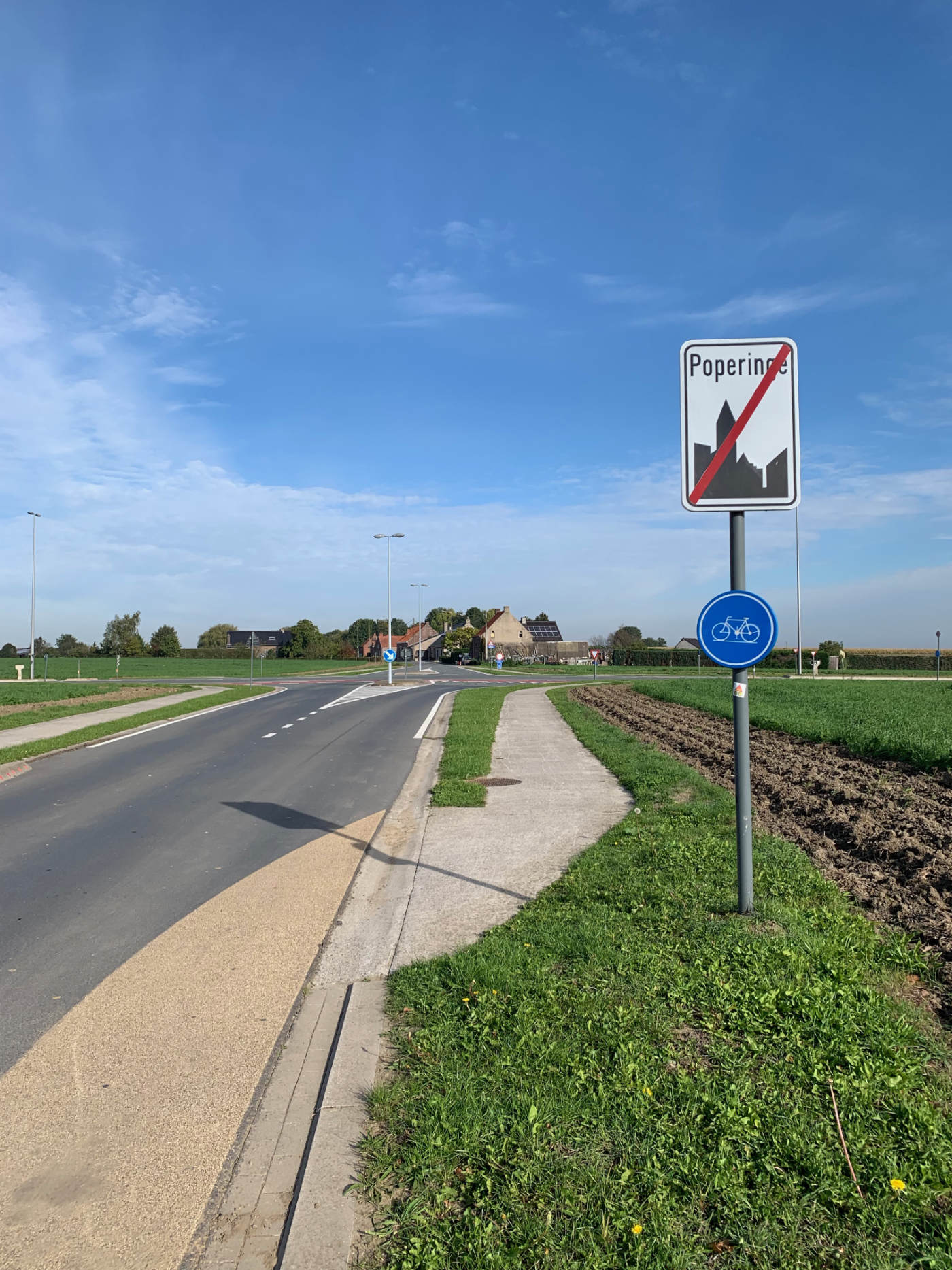 With the sun high in a clear sky, but temperatures in the low teens, the weather was perfect for the increasingly rural ramble. It's an easy route with only a couple of turnings which are obvious enough (and, of course, GPS makes everything easy these days). Along the way several farms had pumpkins for sale out front (not long till Halloween). The narrow road passed mainly arable land, though there was a busy goose enclosure and a couple of fields of cows along the way too. And hops, of course, or the evidence thereof: three or four substantial farms, identifiable by their poles and wires, though bare now since harvest had recently passed. I did pick a few aging cones from the field edges though, as a memento of the journey.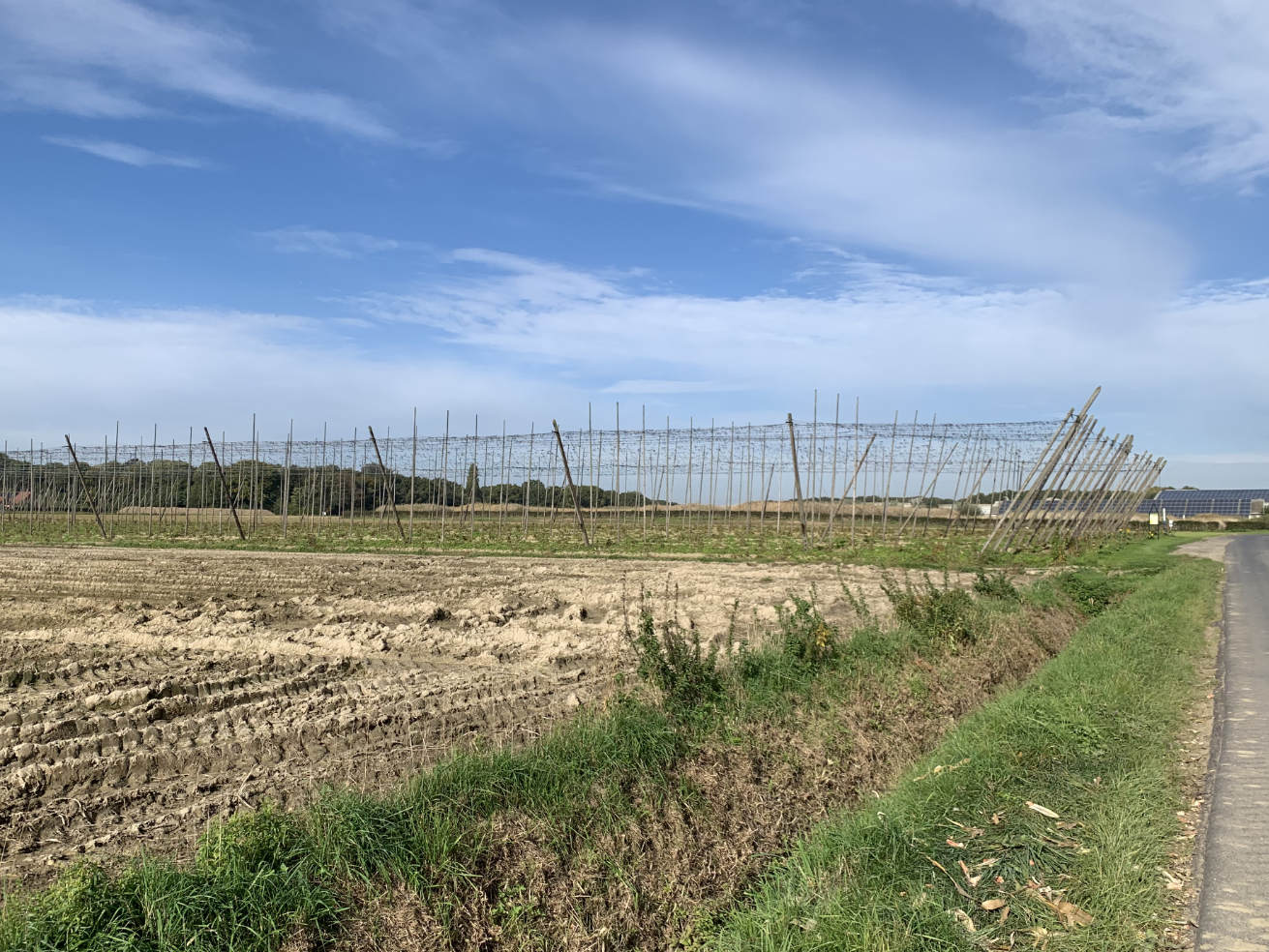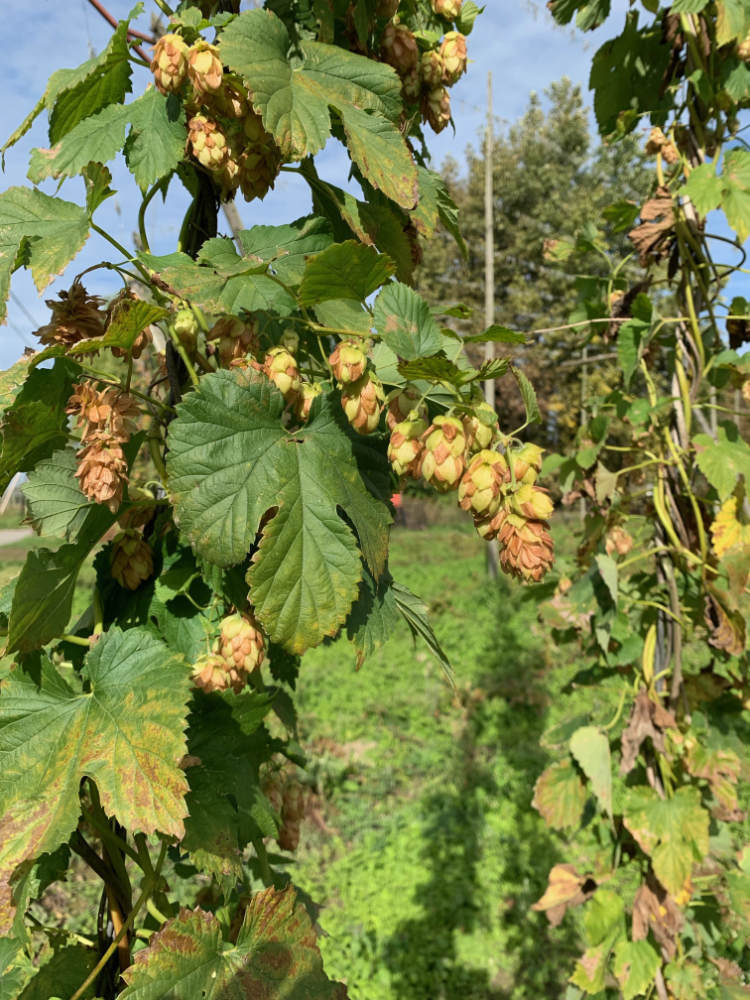 I met a couple of cyclists along the way, and stood aside for a couple of farm vehicles. But, other than that, it was a quiet and refreshing walk. I arrived at the abbey around 12:20. It's an unprepossessing building, peaceful and low-rise. To one side is the pickup area for those coming to collect cases of beer they have pre-booked online, and just visible behind that some hints of what I took to be the brewery.
By 12:30, though, I was seated at In de Vrede, which is just across the street in its own garden setting. The café was fairly busy, the ambiance laid-back and bright, the low hum of chatter almost reverential. Most people here, one could assume, were primarily drawn by the ale.
And so I browsed the simple but enticing menu, and ordered the burger with abbey cheese (yes - they make cheese too), and a bottle of the Blond ale to go with it (the green top).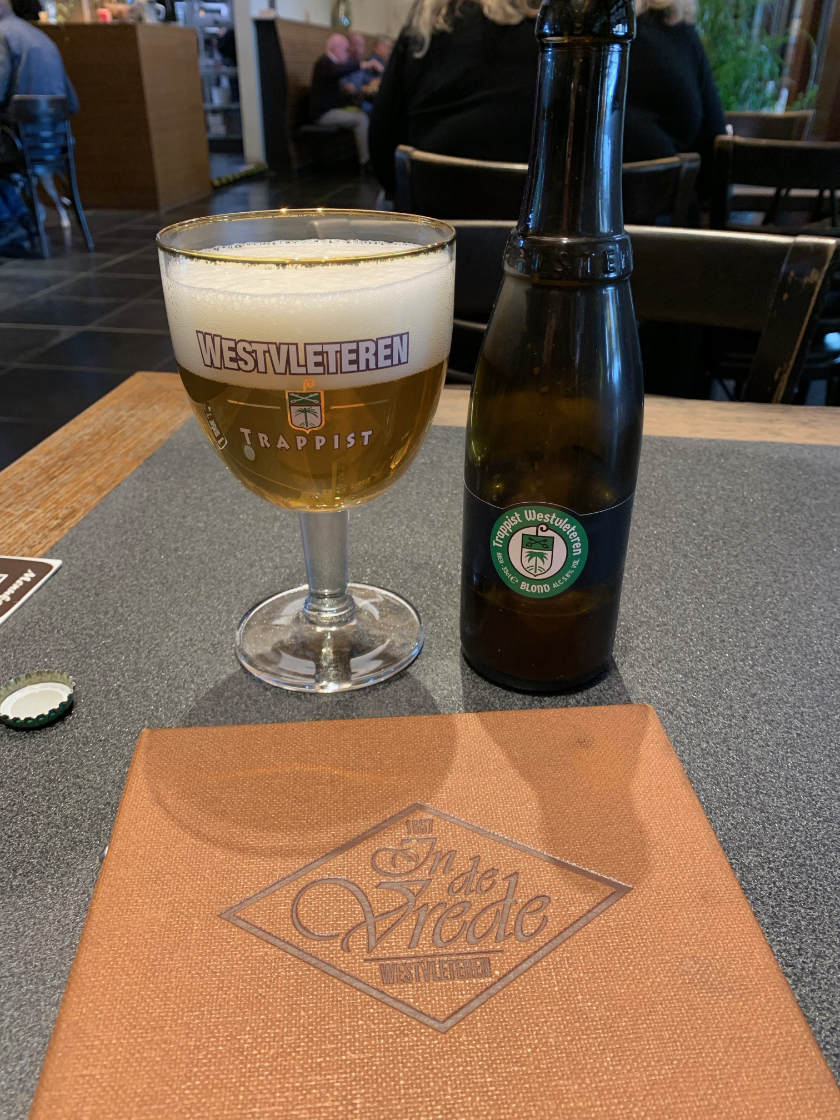 The beer was promptly served, cap loose but on the bottle, with a Westvleteren chalice. I poured and drank. Here are my notes as written then:
Westvleteren Blond
Blond with a thick white head. Grass and fruit on the nose. Light body, very heavily carbonated. Bitterness is prominent, fragrant with gentle grass and herbal notes. Extremely easy to drink - especially after the walk.
The burger followed swiftly, though there was hardly a drop of the beer left by then. That too was excellent - very well cooked, on a fresh seeded bun, with a very creamy cheese. And, this being Belgium, a side of fries with mayonnaise and mustard.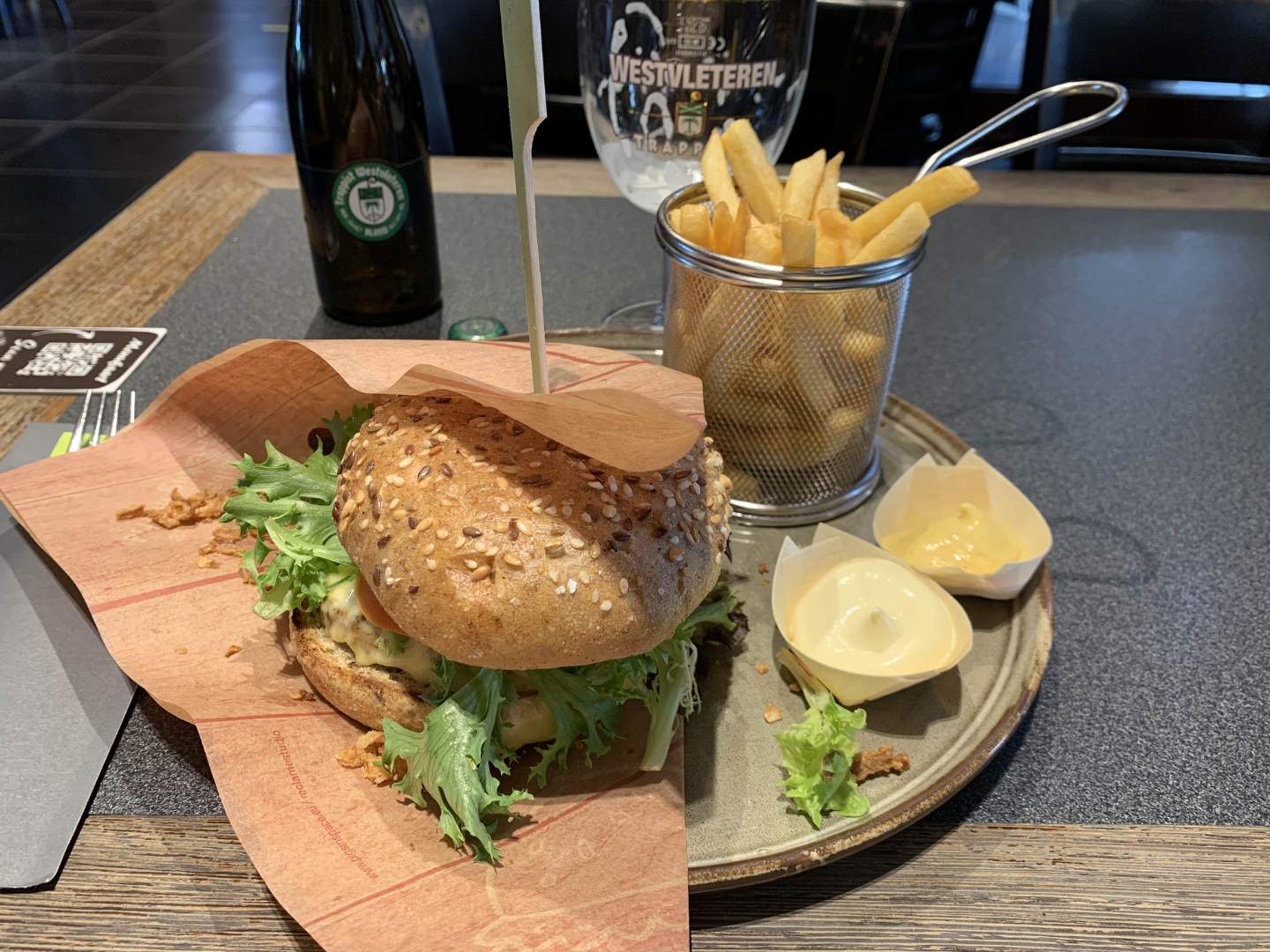 For desert? Well, it had to be the 12 (yellow top). Again, my notes from the moment:
Westvleteren 12
Deep brown, almost opaque. On the noose booze, but then some darker fruits - dates or prunes, a hint of fig and some sweetness. The body is light and medium carbonated. Floods the mouth with booze and as the carbonation explodes flavours of red wine and blackberries and cherries and rich fruit cake tumble over the tongue ending in a boozy faintly citric bitterness. A taste journey which craves a replay.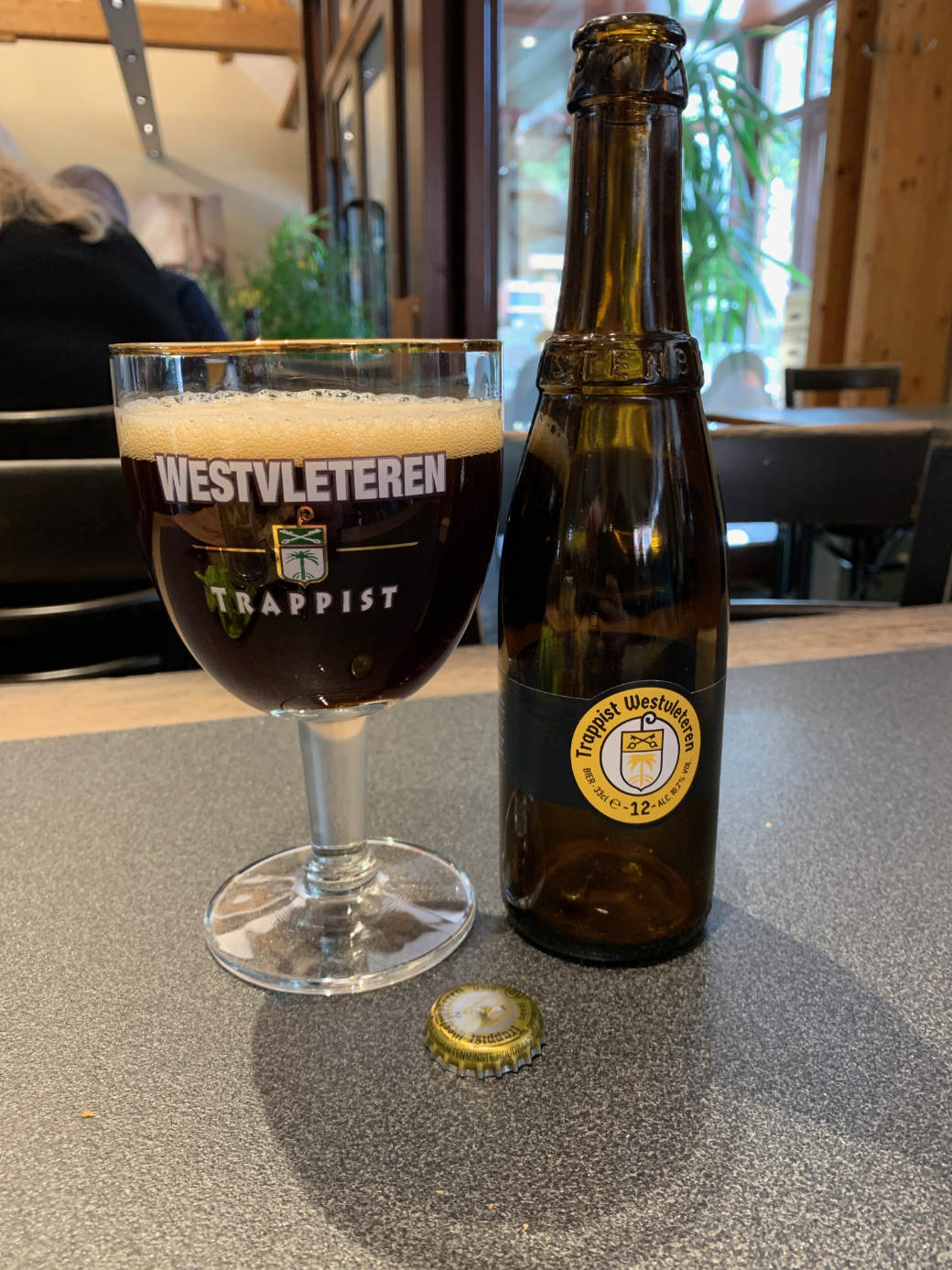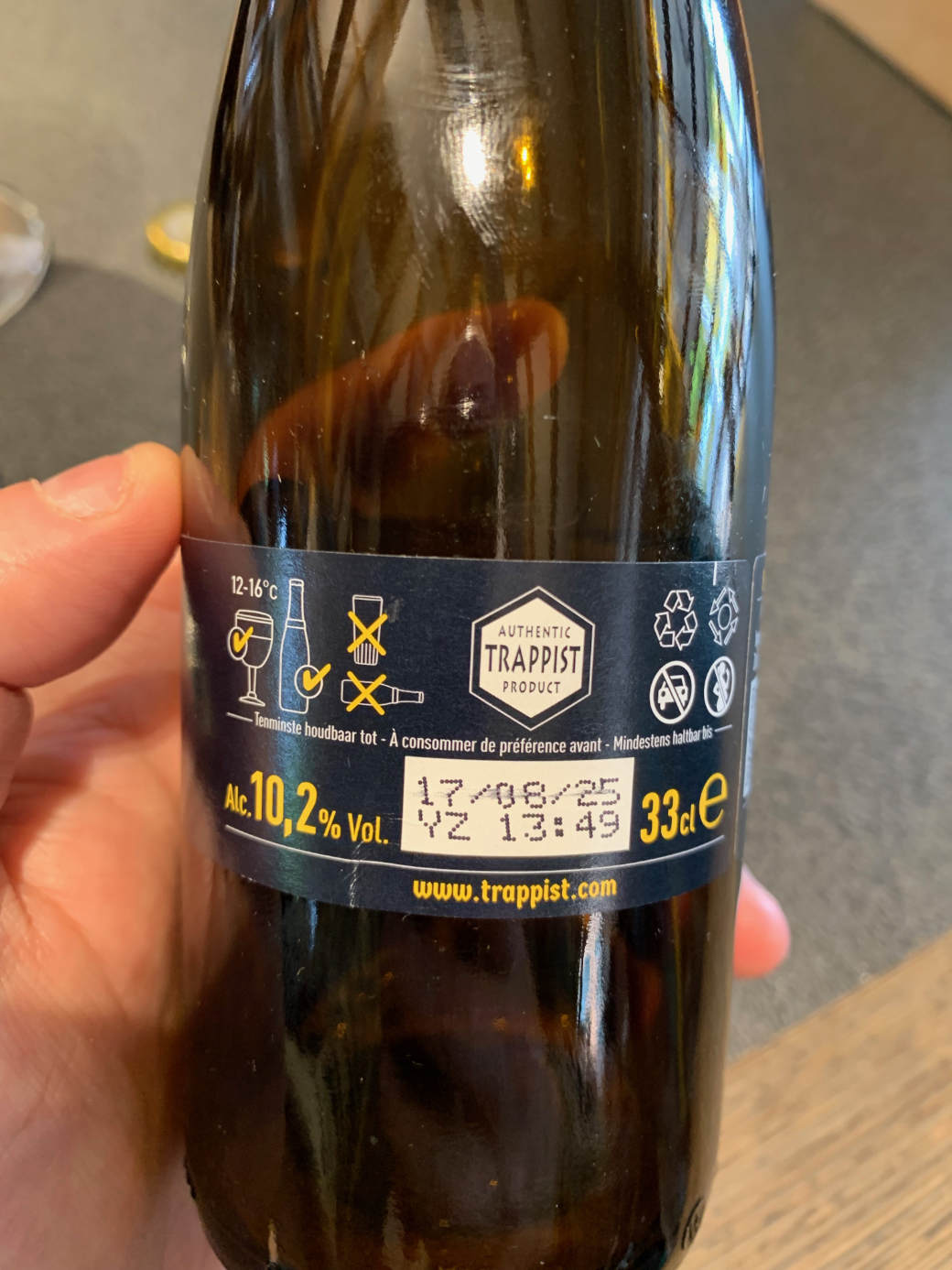 Naturally, I would have loved to stay longer. But with more walking ahead, and plans to stop off at Ypres on the journey back to Kortrijk, I took care of the bill and, after a brief look around the adjacent shop (sadly I wasn't in a position to carry boxes of beer back), set off towards town.
The walk back to Poperinge passed quickly enough, buoyed by the buzz of strong ale. But by the time I reached the train station, the lunch time booze and surprisingly intense sun had left me with quite a thirst. With 20 minutes or so before my train, I slipped into the adjacent bar, the Moustache. I ordered a glass of their draft lager, Bavik Super Pils. Bitter, crisp and very refreshing, it was a simple beer but very well executed, and just what I needed.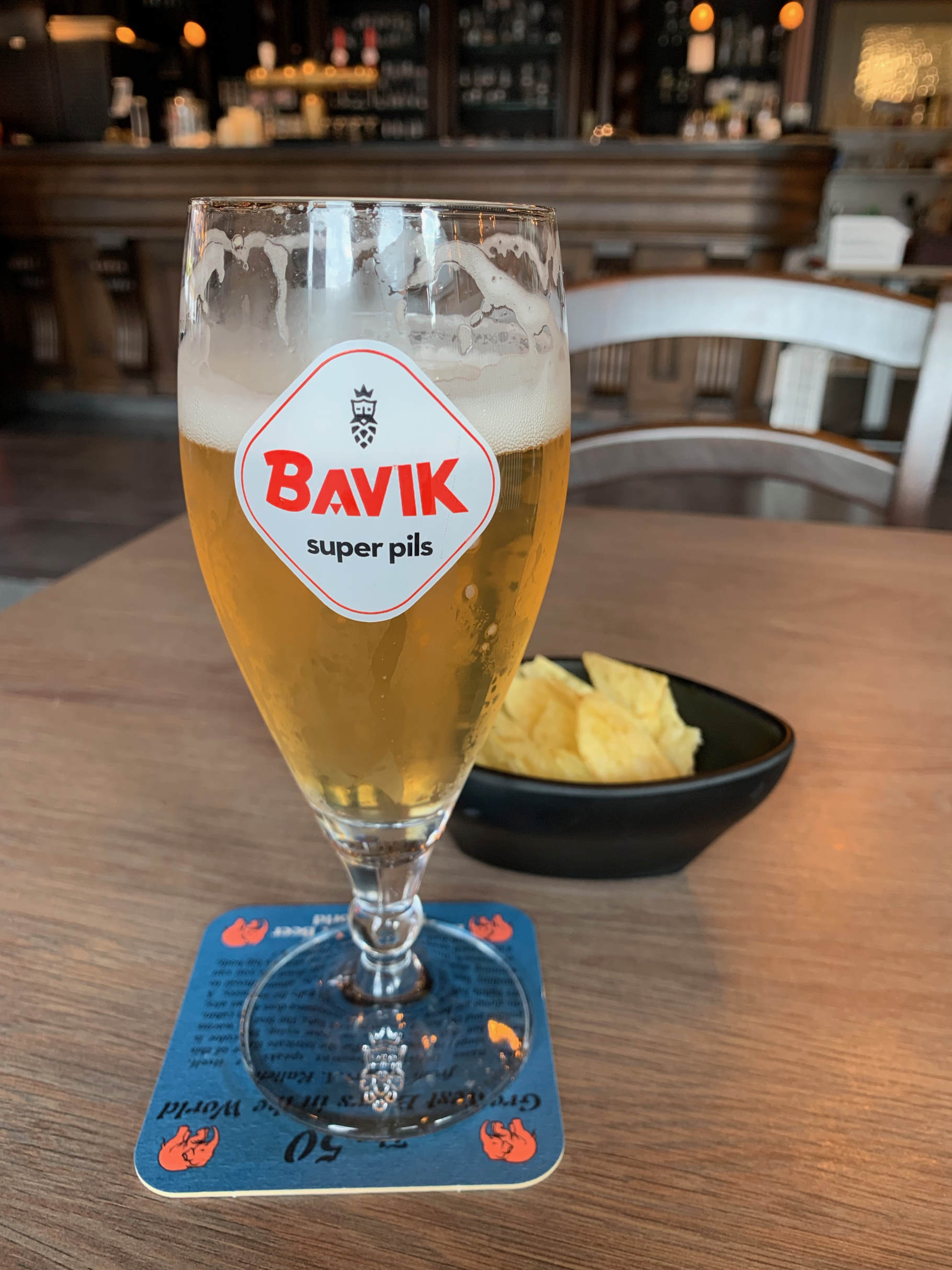 As the alcohol collided with my tiredness from a morning of walking and exploring, I watched the proprietor in animated conversation with the sole table of guests, his black handlebar whiskers protruding well beyond his rotund cheeks. I was transfixed - by the details of the local scene before me, by gratitude for the opportunity be travelling once again after such a lengthy hiatus, by the beery joy of my day so far. Belgium really is a beer lover's country, never failing to deliver, from the rarefied heights of Trappist ales to lager perfection in a station bar. My empty glass, and a glance at my watch brought my mind back to the present just in time. I settled my bill, walked the few metres to the platform and boarded my train.
21 May 2020

Goses are essentially wild ales--they get their important qualities from Lactobacillus--so the decision about how to sour the mash is the first and most important consideration.
-
The Secrets of the Master Brewers
, Jeff Alworth.
I recall reading that several years ago, and feeling drawn to it on a point not only of flavour - for my experience of goses back then was minimal - but also of process.
Since that time I've had the chance to sample quite a few goses. Most recently in Bangkok at SEA Brew (where Fal Allen, author of the 2018 Gose: Brewing a Classic German Beer for the Modern Era presented on the style, and where plenty of Anderson Valley goses were on hand), but prior to that in Belgium and Amsterdam (I mentioned one at the end of this piece).
With more time at home recently (and soaring temperatures begging for refreshing ales), my mind returned to the style, and thoughts of brewing it. In particular I wondered if I could capture that soft tang and subtle, moreish salt lick of the European brews I tried. And if I was to try it, how would I sour it? Broadly-speaking the options are souring the wort prior to starting fermentation, or fermenting with a mixed culture. But the other question is where to get the Lactobacillus culture.
The passage in Secrets of the Master Brewers continues: "To make Bahnhof's gose, Richter begins by cultivating lactic acid in his cellar from the naturally occurring bacteria found on the wheat… He then blends the acidified wort with a standard wort to achieve a consistent pH level." OK - now this is very much in my wheelhouse.
Searching around for specifics on how to do a natural souring using grain turned up little but warnings of impending infection and doom - and advice to avoid the hit-and-miss "handful of grain" method. Most people seemed to be kettle-souring with a commercial culture - and at full volume too (so no blending). That makes sense - no-one wants to risk losing a batch of beer. But perhaps that also partly explained the (to my palate) slightly unbalanced acidity of some examples I'd tried.
And so began this experiment.
Mid-week (I normally brew at weekends), I mashed 5l of water with 1.6lb of pilsner grain on the stove in the kitchen, shooting for around 1.040 gravity. I also adjusted the pH of the mash down to around 4.4 using phosphoric acid (I read this helps prevent infection before the lacto fermentation begins).
After mashing, I gave the wort a quick 2-3 minute boil, then cooled it to around 40C, and poured it into a 6L plastic bottle onto which I could fit an airlock. I purged this with CO2 and tipped in 1/2 bottle of soda water (more CO2 - the goal here is anaerobic conditions), then added a cup of grain and attached the airlock.
Opinions vary as to the best temperature for a lacto-fermentation, but they tend to favour mid-40C to avoid the chance of infection with less good-smelling bacteria. I kept my little fermenter in a pot of hot water which I heated up as regularly as I could to around 45C. Ambient temperature was mid-high 30s, so the budding brew stayed warm.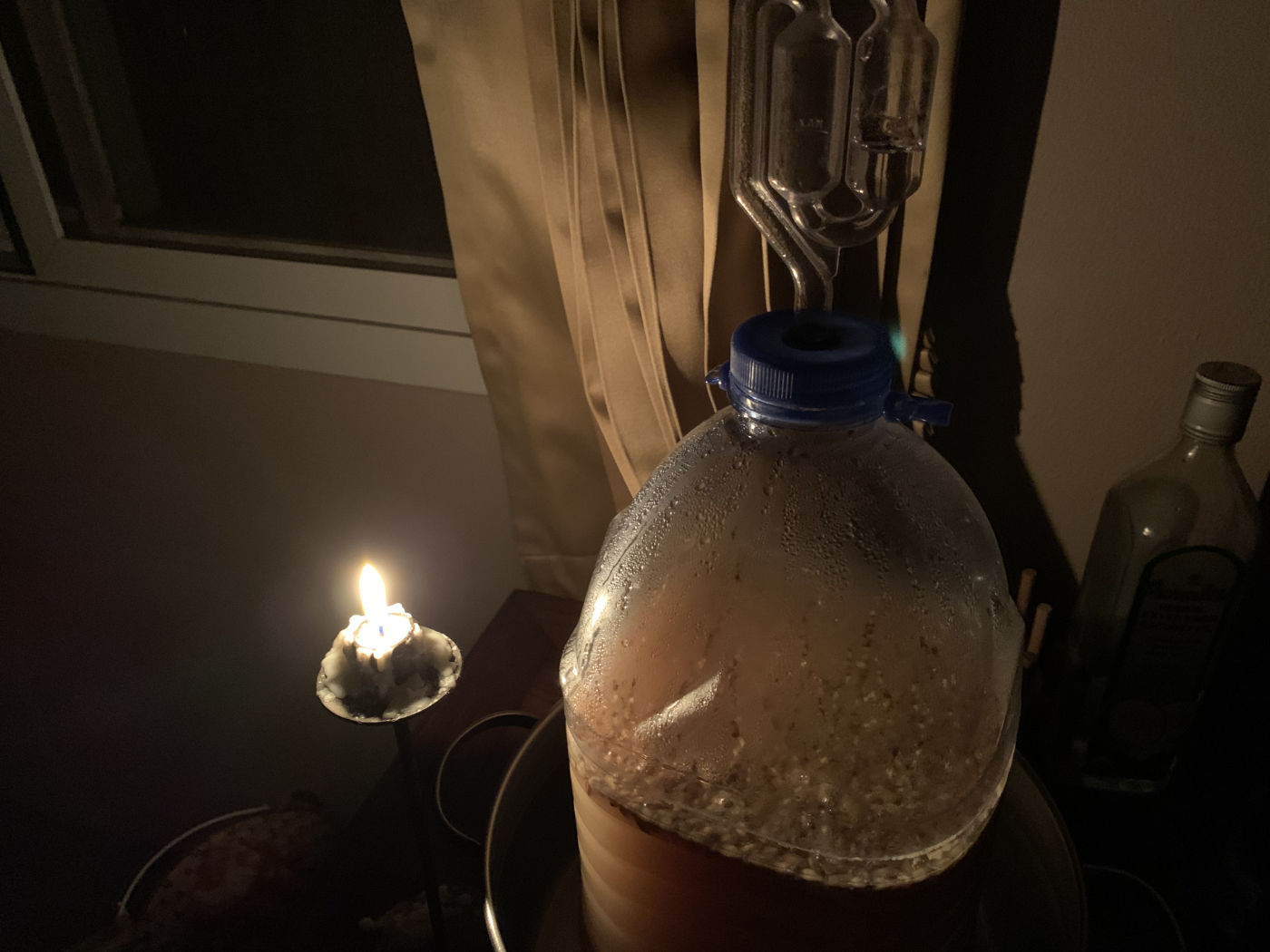 Within a day there was an active ferment, and CO2 production continued through the weekend. Most encouragingly, the gasses coming off smelt good - grainy and healthy, not like baby puke (yep - I've made a pot of butyric acid before, so I was constantly checking this).
Come Sunday, I judged it was time to brew. Finally, without fear of contamination, I was able to test the soured wort - pH was 3.05, which seemed like it was within a reasonable range. I created a recipe including the amount of grain and water used in the lacto-presour, then subtracted those amounts when actually brewing (overall this was 50/50 pilsner and wheat malt). At the start of the boil I added in the soured wort. Boil was 50 minutes, with a small amount of Hallertau for a modest IBU charge at the top of the boil. I spiced conservatively with coriander and fleur de sel.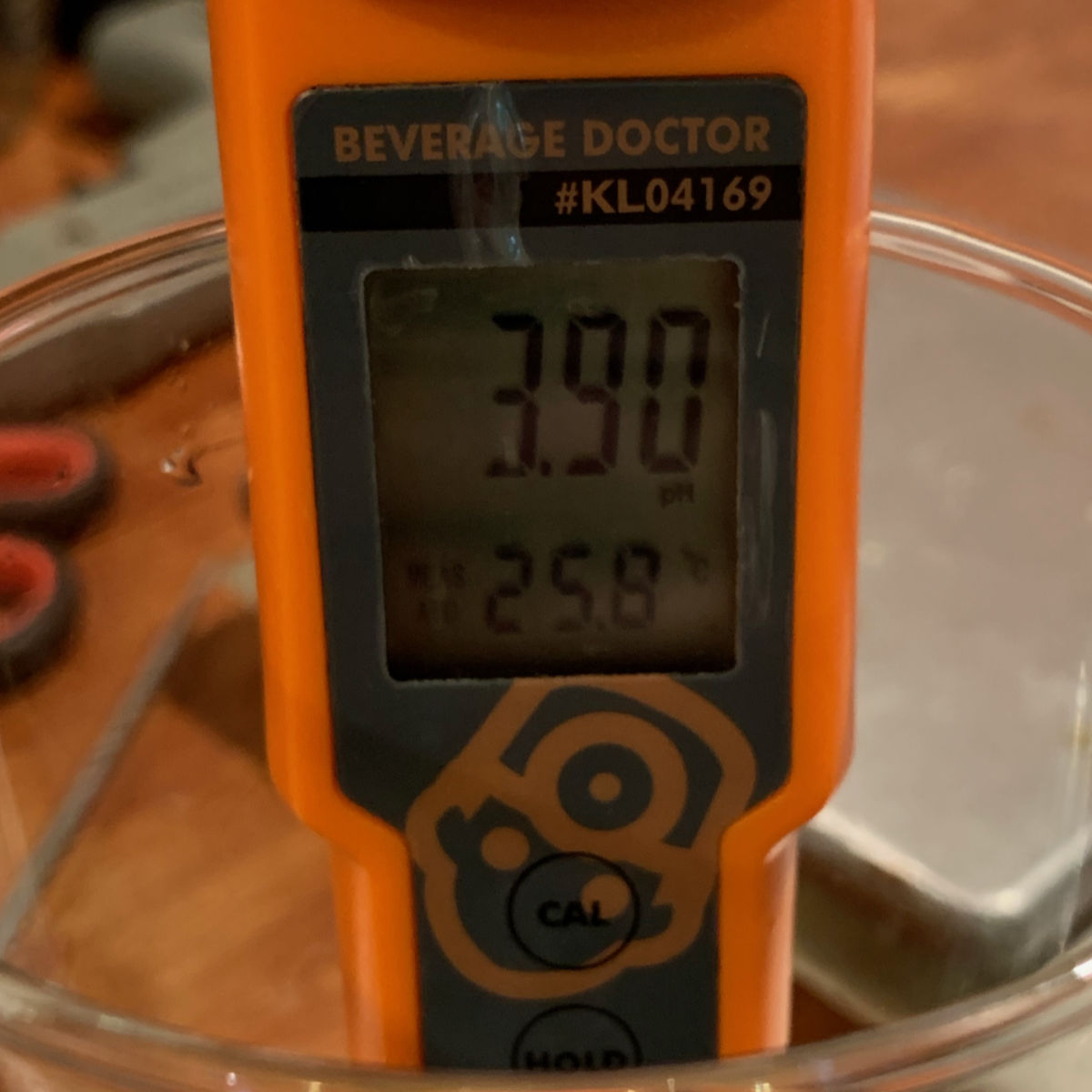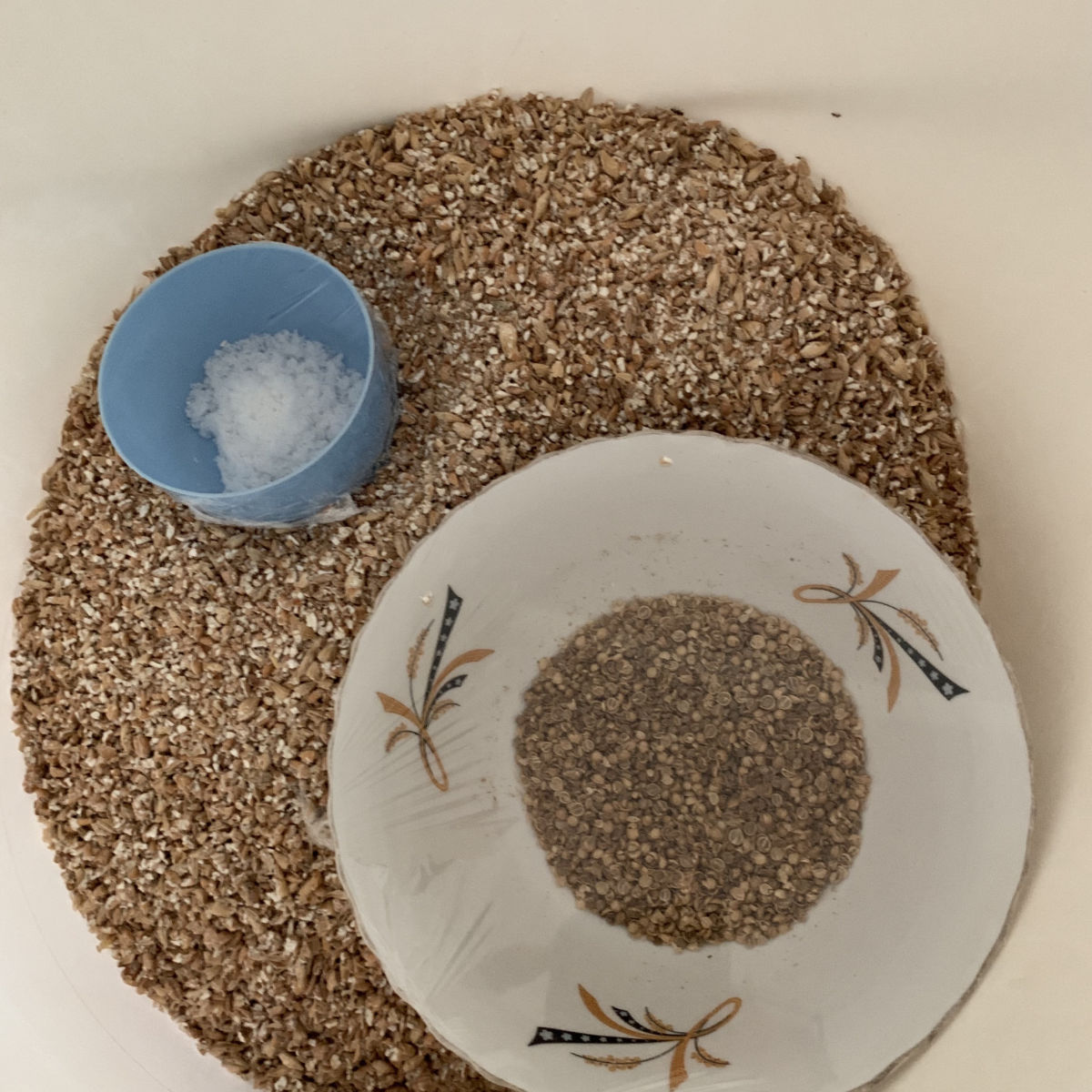 When the wort was transferred to the fermenter, the pH was at 3.9 - so considerably lower than a standard beer. I pitched LalBrew®'s newish Kölsch yeast. Unfortunately I didn't read the recommended pitching rate on the pack (1g/L), so my pitch (1 11g pack in 20L) was low. However there was moderate activity in 24h and a vigorous ferment in 36.
Once fermentation was done (FG was 1.009), I cold-crashed for several days, and then kegged around 11 days after brewing. And the result?
The beer is pretty clear already, with only a slight haze. It pours with a big white head, around a centimetre of which hangs around for while (and which leaves a gorgeous lacing). On the nose there's a soft sweetness, though little coming through from the coriander. There is a surprisingly big, softish mouthfeel given the light colour, but it's balanced by the almost fruity acidity. There's a maltiness there too. I'm surprised by just how much flavour this packs - yet how very light and refreshing it is to drink. Then as it finishes comes the salt lick, subtle but encouraging you to take another mouthful.
Overall, I'm delighted by this. It's hard to say if the grain souring is entirely responsible for the soft and big flavour, but I certainly suspect it contributes a lot. The process was a little involved, but I'll be trying it again for sure.
What would I change? Well, as I mentioned, the coriander is lost. I'd either omit or add a little more. Salting was about right, though could certainly go higher. Mainly, though - and this is nothing to do with the souring aspect - I'd try to improve my extraction. I really undershot my OG (1.035 instead of target 1.047), so final strength was a rather understated 3.4%. I'm sure this is related to the high amount of wheat malt (I've similarly undershot on Witbiers before). So I'll be looking at a finer crush and longer mash to try to improve that.
Maybe it's time to try a Berliner Weisse using this method soon.